Go to skills related to communication, organization, problem solving, research & veterinary skills or computer skills.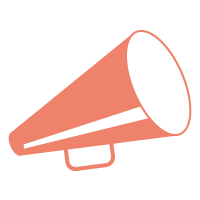 Communication
With experience as a teacher and a published researcher (including papers, posters and oral presentations) I have a documented good ability to communicate graphically, verbally and in writing, in both Swedish and English.
My experience covers specialist material, as well as material explaining complex concepts to laymen.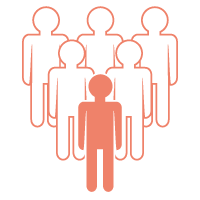 Organization
With years of experience from team participation as well as leadership; as a veterinarian/researcher, as a project/team leader in IT, and as a military group commander; I have excellent organizational skills.
As a veterinarian and a researcher, it's common that you are a team-member, with someone else coordinating the team's efforts. But at the same time, being a specialist, you are in charge of some aspect or some part of the job at hand. I work well in this setting; being equally happy to take charge and just doing what needs to be done.


Problem solving
The common denominator for my previous positions, of which I've enjoyed (and have been good at), is that they presented problems that needed to be solved. Sometimes, by any means necessary. Sometimes, your problem is complicated by specific rules your solution must adhere to. Either way, it pays to be able to think outside the box. I think, finding a neat solution to a difficult problem, is one of the most rewarding things in life.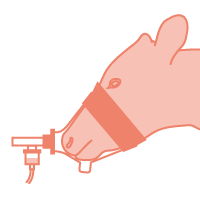 Research & veterinary
Apart from the basic veterinary skills acquired from veterinary school and my stint as a district veterinarian, through my doctoral thesis work I have acquired a deepened understanding of bovine respiratory disease, as well as vaccine development, infection models (including a published infection model in calves), and respiratory viruses in general.
During my master and doctoral thesis work, I was involved in the development of new generation vaccines against bovine respiratory syncytial virus (BRSV), the design and execution of animal experiments to evaluate those vaccines, and the analysis and communication of results (see Publications).
When producing experimental vaccines, I gained experience in working with recombinantly modified live vaccines and in the engineering, production and characterization of recombinant protein (e.g. working with plasmids, E. coli and Schneider2-cells, enzyme digestion and recombination, Strep-tag purification, ultracentrifugation through sucrose gradient, integration of protein into ISCOMs, SDS-PAGE, Western blot, NanoDrop, Bradford etc.)
In conjunction with calf and mouse experiments to set up a BRSV infection model and evaluate vaccines with different adjuvants I:
collected clinical and post-mortem data, blood samples, nasal secretion, bronchoalveolar lavage; and used the Forced Oscillation Technique (FOT) to assess pulmonary function in calves
worked in biosafety level 2 laboratories and animal facilities (including work with genetically modified viruses and bacteria)
developed and optimized enzyme-linked immunosorbent assays (ELISAs) to quantify antibodies and cytokines
extracted lymphocytes from blood and tissue, performed ex-vivo restimulation and evaluation using Alamar Blue and custom flow cytometric assays
developed and optimized PCR and quantitative real-time PCR assays, including plasmid-based standards; designing PCR primers and TaqMan probes; agarose-gel electrophoresis; DNA/RNA extraction from cells and tissue
maintained cell cultures, to isolate and culture viruses, to establish titers, and to quantify virus neutralizing antibodies
Finally, I led or participated in the work to analyze and communicate scientific results, by writing and publishing manuscripts, by preparing posters, and by delivering oral presentations.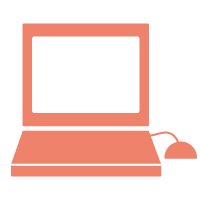 Computers
I have ten years of experience of system architecture, programming and interface design, mostly in CTI (computer telephony integration), web and game development, using UML (Unified Modeling Language), Delphi, C++, Java, JavaScript etc. In addition, I have designed and taught courses in computer programming and web development (e.g. through Medieskolan and IIR Utbildning).
In my work as a veterinarian and researcher, I've used these skills to develop ad hoc software, to solve problems and to simplify processes (including digital image analysis of SDS-PAGE gels, cells and post-mortem samples).